Archive for July, 2007
What a wonderful day. I spent the afternoon with Doreen and Joe taking their engagement photos. These two were so relax and fun they were up for anything. I can't wait to shoot their wedding later this year. We decided we would spend the afternoon at the De Young Museum checking out the sculptures and using the cool copper walls of De Young.
The De Young fog rolled in as we were getting ready.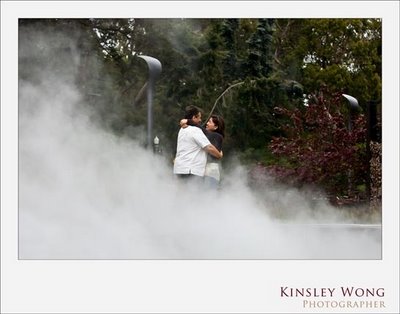 Please don't touch the sculptures !!!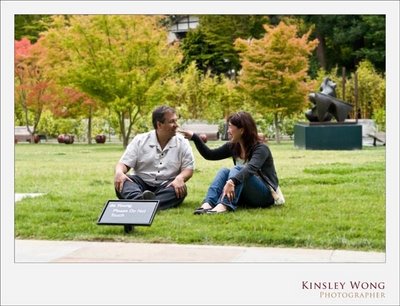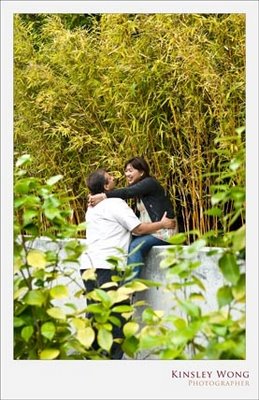 This weekend I was in LA to attend my friend Anna and Mike's Wedding. They picked the luckiest day of the year 7-7-7 to get married.
Their wedding theme was Christmas in July. They setup a couple of Christmas trees, wreaths, and added Christmas lights to all the palm trees in the garden. It was an absolutely amazing site. It felt just like Christmas except for the hot LA summer weather.
Announcing the newlyweds for the very first time.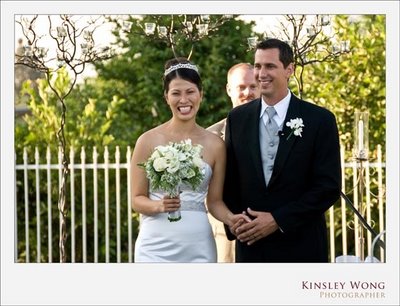 This was their drink menu. Anyone want a Blue Choo or Mike Tai ?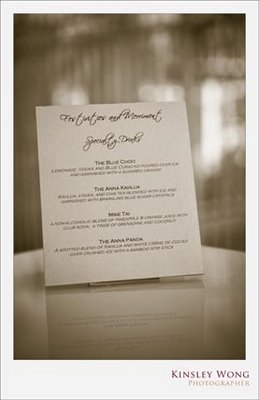 Even the mother of the groom was ready with her camera to capture all the fun moments during the night.
See the Christmas tree in the background. How cool is that.